Sr. Project Manager
Job Profile Summary
The Business Delivery Office partners with all areas of the enterprise to take initiatives from conception to implementation to continued value measurement. The Project Manager manages cross functional teams responsible for delivering defined project outcomes on time and within quality and budget specifications. The Project Manager plans, organizes, monitors and leads the delivery of one or more projects at a time to meet defined requirements. Reporting directly to the Sr. Manager or Director of Portfolio Management. They have the responsibility to define, plan and lead projects in support of enterprise portfolio strategy.
Job Description & Essential Job Functions
3-5 years' experience as a PM
PMP certification optional, but must have project management experience
Must have experience in financial industry, experience in compliance or risk projects would be a plus
Project Management- Defines and creates the project charter, scope and project plan for projects or implementations and drives the overall project progress and quality of the delivery. Manages project and cross-project dependencies. Drives the day-to-day management of the project efforts while adhering to standards and sponsor expectations. Manages the timeline, scope, budget, and requirements to meet the project expectations. Partners with project team members and stakeholders to identify and mitigate risks and issues. Effectively and appropriately escalates issues to limit impact of issues on project delivery. Works with project stakeholders to ensure business as usual plans are defined for post-project deployment. Organizes work into manageable and logical groups by creating a work breakdown structure and determines an effective approach to complete the work through collaboration with the project team.
Coaching and Mentoring – Coaches project team members to clarify assignments and deliverables. Mentors less experienced project managers on Bread Financial project management standards and business practices.
Relationship Management - Manages the relationship with project stakeholders including internal and external clients, ensuring awareness of progress and issues in order to manage expectations. Uses problem-solving, critical thinking and independent thinking skills to overcome challenges and resolve issues and problems. Identifies and works to resolve conflicts, seeking assistance as necessary, to ensure team works well together to successfully deliver the project.
Each applicant must complete an English assessment and a skills assessment through Andela to be considered for this role.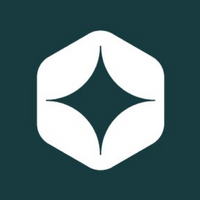 Connecting brilliance with opportunity