Principal Full Stack Engineer (ReactJS, Python, .Net Core)
What you'll do:
Write well-designed, efficient code in ReactJS, Python, .Net Core, and other technology platforms we will use during development.
Build producers and consumers for Apache Kafka and Google Pub/Sub that connect (and exchange data) with solutions like MySQL, Elastic Search, EDI gateway.
Build optimized API integration solutions for carriers like FedEx, UPS as well as OMS / WMS solutions like NetSuite, SAP and Oracle
Build and manage API endpoints on API gateways like Apigee, AWS API Gateway.
Build Stored Procedures, Functions and Triggers with Relational Databases like MySQL/MS SQL.
Work with designers and developers in an Agile / Scrum environment
Execute full life-cycle software development including creating technical specifications and software verification plan.
Contribute constructively to team brainstorms, group critiques and retrospectives and ensure on-time delivery of tested quality code.
What we're looking for:
Our client needs a very smart engineer clock-speed talent, works with agility, and has proven leadership qualities
Strong background in software engineering with an ability to design and develop reusable and modular code and adhere to modern design patterns.
Strong working experience designing and developing web applications using ReactJS, .Net Core and Python
Hands-on experience in designing Cloud-based solutions using Amazon AWS, Google Cloud and Microsoft Azure
Hands-on experience designing and developing solutions with Relational Databases (MySQL/MS SQL/Oracle)
Hands-on experience designing and developing solutions with Apache Kafka
Hands-on experience with API development using solutions like Google Apigee and Flask
ALSO:
Talent needs to be able to work HYBRD (on site 1 or 2 days a week - Mumbai area.
Passion for solution-based design
Ace communicator, with a positive attitude and proactive inclination
Great team collaborator with respect for others, yet able to work independently with enthusiasm for new technologies and new media
Bachelor's degree in engineering or more in Information Technology or Computer Science
Each applicant must complete an English assessment and a skills assessment through Andela to be considered for this role.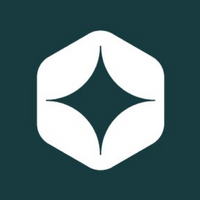 Connecting brilliance with opportunity