Senior QA Engineer (Manual + Japanese language)
The expectation is for someone to come in and really help identify the existing product flow, find bugs, identify Japanese language mistakes and heavily lean into building out a test suite with the whole team. 
Responsibilities
Lead the way by writing high-quality test suites and documentation that sets the right examples for the team.
Collaborate with other business/product/team stakeholders to manage features from planning to release.
Support the professional development of other team members.
Creating test plans, test cases, and test scripts to test software and other technical solutions across multiple platforms effectively
Developing, publishing, and implementing test cases
Performed various types of testing such as Smoke, Regression
Reproducing reported issues and triaging root causes
Understanding business workflow and process flows
Required Skills
Computer Science, Mathematics, Engineering, or related disciplines
5+ years of software test experience
Smoke, Functional, Regression, Performance, etc.
Excellent interpersonal skills.
Excellent analytical and troubleshooting skills.
Proficient in using tools to support testing (e.g. test management, automated testing, defect tracking, etc.).
Fluent English and Japanese are required for this position.
Automated test experience in Selenium is a plus.
Offer
Contractor position, full-time dedication
12 months long-term contract
Required overlap: +4/5 hours overlap with the Japan timezone
Required hardware: The client provides the laptop.
Interview Process
1st round: Technical call with Hiring Manager
2nd round: Cultural and technical call with a panel of other managers
Each applicant must complete an English assessment and a skills assessment through Andela to be considered for this role.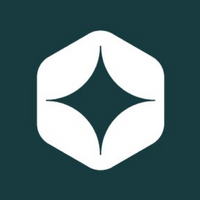 Connecting brilliance with opportunity