Operations Officer, Microsoft Product Management
Job Summary:
Client is seeking a full-time Technical Operations Officer to support its independent power producer business. The Technical Operations Officer will play a hands-on role in streamlining the team's continuous data management and business intelligence work, employing their broad curiosity and creativity to build robust digital solutions via Microsoft Dynamics 365.
Responsibilities:
In this role, you will be responsible for:
Evaluating data for application to management decision-making, external marketing, and investor requirements
Building internal operating systems to deliver clean power solutions to all African industry
Training people to use the new approaches they design to deliver consistent outcomes and maximize the value of our talent
Soliciting feedback from diverse functional teams on operational pain points
Reporting to the Senior Operations Manager and working directly with a range of leadership and staff to implement their objectives.
Required Skills:
Strong experience in Azure (Microsoft Azure), Microsoft SQL Server, database management, and data analysis
Strong organizational, problem-solving, and change management skills
Working understanding of database management and user interface design
Optional Skills:
Data warehousing
Microsoft Dynamics 365
Offer
12-month-term contractor position (no medical/paid leave)
Part-time dedication (20h/week)
REQUIRED: 4 hours with Kenya
Interview Process
1-step 1-hour, Cultural/Technical interview
Each applicant must complete an English assessment and a skills assessment through Andela to be considered for this role.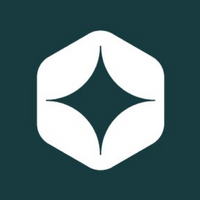 Connecting brilliance with opportunity