Senior AWS DevOps (K8s Expert)
What You'll Do
As a Senior Cloud Software Engineer in the Infrastructure Engineering organization, you will work on the Cloud Developer Platform and Interfaces that enable streamlined application and service development on top of our Cloud Infrastructure. As a customer-centric engineering organization, you'll work closely with our customers ensuring fast turnaround of feature requests and bug fixes. You will be working on capabilities that will reduce engineering effort to provision, deploy, configure, update, and repair activities during the lifecycle of an application, game, or service running on our cloud infrastructure. You will work with multiple teams across the globe and help us to continue evolving as a center of excellence both for Cloud Infrastructure as well as Online Game Developer Experience. We are a dev+ops style organization practicing, "you build it, you run it" for all capabilities that we offer.
In this role, you will 
Work as part of our global network control plane team developing automation that will focus on making it easier for our developers to get the connectivity they need in AWS
Develop high-quality, stable code for use in web services, libraries, and tools.
Problem solve at every layer of the technology stack
Participate in bottom-up planning around release schedules, workload, and priority
Design for privacy, security, compliance, high availability, performance, and resilience across all web services and infrastructure capabilities
What we're looking for
In-depth experience in Golang - (This is a MUST).
Excellent understanding of AWS networking components
Good understanding of network principles
Extensive knowledge of working with AWS and Kubernetes solutions like EKS.- (This is a MUST).
Each applicant must complete an English assessment and a skills assessment through Andela to be considered for this role.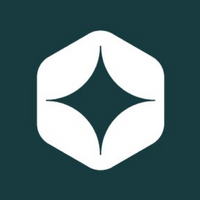 Connecting brilliance with opportunity