Senior Backend Engineer Python
Job Description
We are looking for a Python Developer who will be responsible for building enterprise
applications that rely on working extensively with AWS and Azure SDKs/API.
To be successful in the role, a candidate is expected to possess the following:
1. Experience building web services that had scale/complexity
APIs that enabled key business transactions or have usage in millions of calls per months
2. Previously worked with web services on a reputed framework such as FastAPI, Flask,
Django, Bottle etc.
3. Good understanding of the basics - Procedural vs. Object-oriented, Imperative VS
Functional data structure, multi-threading
 You'd be expected to have a crystal-clear understanding of how multi-threading
is handled in Python vs. a well know language such as C, .NET, or Java
4. Experience working with Azure SDKs and API
5. Have working knowledge/experience within the following:
Containerized environments
 A mainstream CI/CD tool such as Azure DevOps
Deploying applications/environments through Infra as a Code (such asTerraform)
Testing (Unit, Regression, Smoke) with Pytest
6. Be able to communicate well, and collaborate with others
Interview Process ( 2 steps):
1 Step - Cultural fit, overall background review
2 Step- Live Coding interview
Overlap:
5 hours with CST - EST (US)
Open Worlwide
Each applicant must complete an English assessment and a skills assessment through Andela to be considered for this role.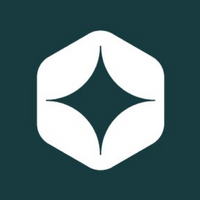 Connecting brilliance with opportunity