Sr. Salesforce Developer
Salesforce Senior Developer
We are seeking a skilled Salesforce Senior Developer to join our team. This is an exciting opportunity to work with Salesforce and contribute your expertise to our team. The Senior Developer will develop, implement, and maintain Salesforce CRM solutions to meet our business needs.
Responsibilities
Collaborate with cross-functional teams to gather and analyze business requirements
Design and develop Salesforce solutions, including customizations, integrations, and data management
Maintain and enhance our Salesforce implementation
Provide technical guidance and mentorship to junior developers
Collaborate with business users and stakeholders to understand business requirements and translate them into technical solutions
Participate in the development of project plans, timelines, and resource allocation
Manage and prioritize multiple tasks and projects effectively
Stay current with Salesforce releases, features, and best practices
Requirements
Bachelor's degree in Computer Science, Engineering or related field
At least five years of experience as a Salesforce Developer, including experience with Apex, Visualforce, Lightning Components, and Salesforce APIs
Strong understanding of Salesforce architecture and design patterns
Strong understanding of Salesforce configuration and customization best practices
Strong understanding of Salesforce security model and data model
Experience with integrating Salesforce with other systems
Experience with Salesforce integrations, data migration, and deployment
Excellent problem-solving and communication skills
Ability to work independently with a team
Each applicant must complete an English assessment and a skills assessment through Andela to be considered for this role.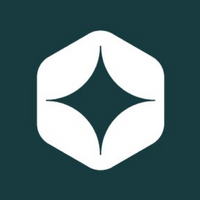 Connecting brilliance with opportunity