Sr. Data Analytics Engineer
About the role
Our engineering team is building solutions to dramatically change the way people purchase their daily goods. We provide the modern-day solution to meet customer's immediate everyday needs with products ranging from snacks and ice cream to household goods and beer, at the click of a button.
As an Analytics Engineer, you'll be responsible for building and maintaining the bridge between our data and the rest of our organization. You'll be helping ensure the integrity, reliability, and usability of productionalized data for all teams as they make critical data-driven decisions. This role sits within the Analytics Engineering team within our Engineering organization. You'll have the opportunity to make a huge impact as the future success of Gopuff will largely depend on our ability to execute and scale operationally.
Our stack currently consists of stitch and various data engineering pipelines for extracting and loading, snowflake, dbt, and looker. If you have expertise in these tools, or an appetite to learn more about them—let's chat!
Responsibilities
Be our go-to data expert and have a deep understanding of our data warehouse and data processing layers.
Partner with data analytics, product managers, engineers, data scientists, and business stakeholders to obtain a holistic understanding of each team's data needs and translate into infrastructure and tooling that enables a data-driven culture.
Own data integrity, availability, transformation logic, and efficient data access to support the growing needs of the organization.
Identify gaps in existing data, create data product specs and work with Engineering teams to implement data tracking.
Incorporate automation wherever possible to improve data pipelines and analyses
Create testing and monitoring systems to ensure data quality and observability
Build and maintain documentation to ensure data accessibility to all stakeholders
Mentor Analytics Engineering teammates on best practices and ensuring all data products are held to the highest standards
Must Have
Bachelor's in Engineering, Business, Information Systems or other quantitative discipline
5+ years of professional experience architecting and building data models that integrate complex and disparate data sources, using Snowflake
Expert in SQL and database table design - able to write structured and efficient queries on large data sets
Experience and strong knowledge in data warehousing concepts, big data technologies, and analytics platforms. Redshift, Azure, and/or Snowflake experience strongly preferred
Experience working in git workflows
Excellent communication skills to work with stakeholders to translate business needs and ideas into tractable work items.
Top notch organizational skills and ability to manage multiple projects in a fast-paced environment
Move fast, be a team player, always be learning and give back
Overlap 8 hours with EST
Nice to Have
Master's degree in Engineering, Business, Information Systems or other quantitative discipline
Experience with ETL/ELT tools (bonus points for dbt!)
Javascript or Python
Each applicant must complete a skills assessment and an English assessment to be considered for this role. Candidate is required to have a minimum of 5 years of work experience.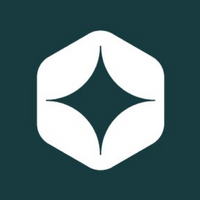 Connecting brilliance with opportunity