Mid-level DevOps
ROLE
Mid-level DevOps
ABOUT THE ROLE
• Work with cross-functional teams to improve large-scale production environments
• Maintain lab environments for development and testing
• Design and implement automated workflows for CI/CD processes using Jenkins
• Develop and maintain scripts for automation and monitoring tasks(Python, Shell)
• Be responsible for release planning and execution
• Troubleshoot and resolve issues related to production and lab environments
• Work closely with product development teams
• Maintain documentation related to DevOps processes and procedures
MUST HAVES
• Bachelor's degree in Computer Science or related field
• 3-5 years of experience as a DevOps Engineer or similar role
• Strong scripting language skills (e.g. Python, Bash, Perl)
• Strong knowledge of Linux operating systems and command line tools
• Strong problem-solving skills and attention to details
• Fluent in English, both verbal and written
NICE TO HAVES
• Experience with Jenkins for CI/CD processes
• Experience with Docker and containerization technologies
• Familiarity with configuration management tools (e.g. Ansible)
• Experience with Networking and Proxies (HaProxy)
• Experience with Hadoop/Spark (Cloudera) is an advantage
• Experience working on large production systems in enterprise organizations
SOFT SKILLS
Strong communication skills (English)
Accountability
Transparency
Delivering what is committed to
Be responsible, self-disciplined, self-managed, self-motivated, and able to work with little or no supervision.
Strong attention to detail and excellent problem-solving/troubleshooting skills, experience working in a large global company is an advantage.
OVERLAP
Overlap with Israel time (GMT+2)
LOCATION REQUIREMENTS
Talents must reside in Israel, work is remote but client encourages going to the office from time to time to meet team members (this is flexible)
HARDWARE/VPN REQUIREMENTS
No specific requirements
OFFER
12-month-term contractor position (no medical/paid leave)
Full-time dedication (40h/week)
Each applicant is required to complete a skills assessment and an English assessment to be considered for the role. Applicants are required to have a minimum of 3 years of work experience.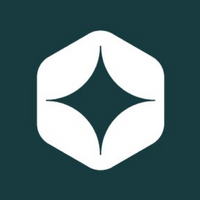 Connecting brilliance with opportunity